2024 Attractions
Media Guests – TV & Film
Writers
Artists
Attraction
In addition to the amazing guests, dealers and cosplay groups, EM-Con also brings the very best extra attractions to Nottingham for the days of the convention! Check them out below…
The Zombie cage
EM-Con's very own pet zombies will be appearing both days, safely caged (we hope). Those of you brave enough can even get a photo taken with them – just don't get too close, these dead can still walk…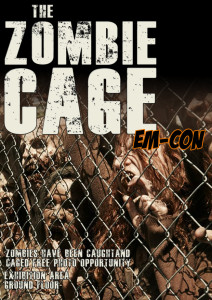 Daleks and Cybermen
A Dalek task force will be patrolling the arena this year, ready to exterminate anyone who dares defy the will of the supreme beings… how they'll get on with the Cybermen who'll also be invading remains to be seen.
The TARDIS
Materialising in 2016, the Doctor's most faithful companion will be on display and ready for those who want to take photos with her.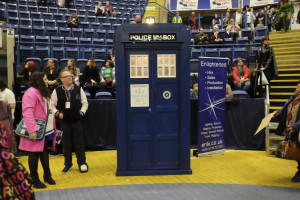 Delorean
We're happy to welcome back the Back to the Future Delorean to EM-Con Nottingham.
The BTTF Delorean is the best screen accurate replica of the infamous Back To The Future Time Machine in the UK.
You can get your photo in the car, or ride the hoverboard alongside!